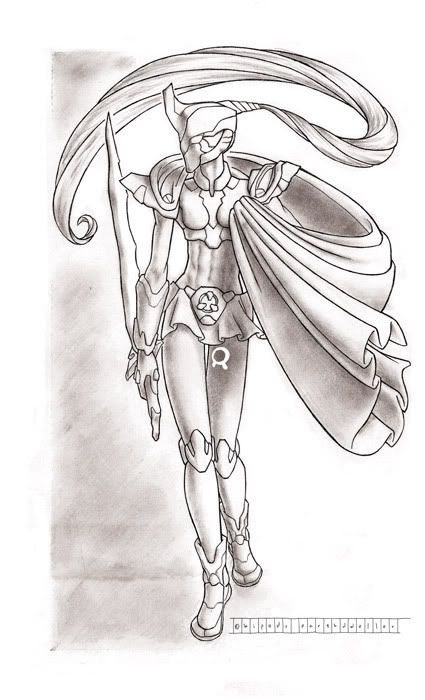 T
his was done weeks ago, for
pergh.com weekly character redesign battle. 
 the character for she-ra, a character from he-man animation. 
anyway, the result doesn't really look likes a redesign, more like a make over. ahah hah ha ha. so  I name her she-ruyver. you know the comic book? guyver?
done on paper,
with ink and pencils,
and a few photoshoppe tweaks.